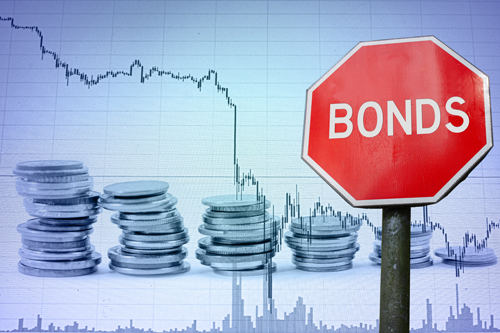 Home loan rates have bounced around the past couple of weeks in response to good, bad, and even some ugly news. Let's break down this week's big news and what it means to the housing market and economy. And let's look at the pending breakout in mortgage rates in the chart section below.
"I said baby, you know I'm gonna leave you" – Babe I'm Gonna Leave You – Led Zeppelin
The European Central Bank (ECB) Buying Fewer Bonds
Last Thursday, the ECB announced it is going to "modestly" reduce the pace of their pandemic emergency purchase program (PEPP) bond purchases.
The PEPP, which started in March 2020, will end next March with bond purchases totaling 1.87B euros.
"The Lady isn't tapering" – ECB President Christine Lagarde 9/9/21
It is worth noting, the existing Asset Purchase Program (APP) that purchases 20B euros in bonds per month will continue and, this taper announcement does not signal an interest rate liftoff.
In response to the well-telegraphed ECB action, bond yields in Europe were mostly unchanged which helped U.S. interest rates remain near unchanged.
This big question: Will the Federal Reserve taper bond purchases here at home?
It is not uncommon for central banks to work in unison with monetary policy, meaning now that the ECB has dipped its toe in the water to slow bond purchases, maybe the Fed can do the same.
There have been many calls to taper the mortgage-backed security (MBS) side of the purchases due to the "froth" in the housing market.
However, we are seeing incredible slack in the labor market while consumer confidence and sentiment have declined as COVID remains a threat to economic progress.
The next Fed Meeting Monetary Policy Statement will be released on Wednesday, Sept 22nd at 2:00 p.m. ET. We will find out soon enough if the Fed is confident enough to scale back bond purchases and not trigger a taper tantrum reaction in the bond market as we saw back in 2013.
Bottom line: We do not know if the Fed will also announce a "modest" tapering in bond purchases or how the bond market will react. At some point, the Fed will have to scale back purchases and when it does, we should expect an increase in rates.
So, if you or someone you know or care about is looking for a mortgage, now is the time to make a move.
Looking Ahead
Next week brings several reports that will have the Feds attention and may likely add to the case on whether to taper or not. These include the Consumer Price Index (inflation), Retail Sales, and Consumer Sentiment. The Fed Members are also approaching the "quiet period" we see in advance of each meeting. Meaning, there are no prepared speeches that could move the markets.